The long awaited Photo Mechanic 6 has now been released and I have been using it extensively for the past week. As many will know, Photo Mechanic is an essential part of my workflow for all my images, both sport and wildlife and is my program for culling outtakes and captioning every image that I shoot.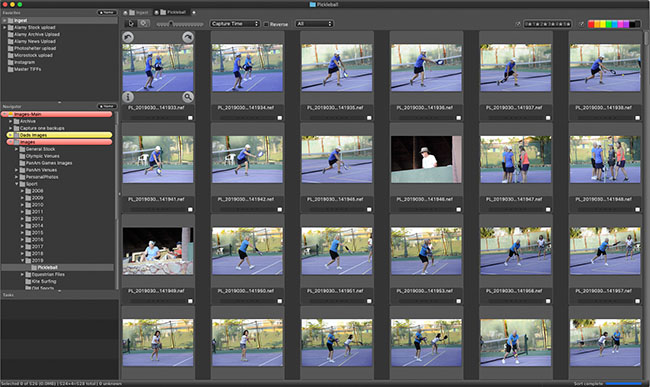 The new version is a big step forward, primarily in speed with a few added functions.
Incidentally all settings from Photo Mechanic 5 will be automatically ported across into the new version.
Get a free 30 day trial of the new version, click here
What's new in Photo Mechanic 6
64-bit, Photo Mechanic is now a 64-bit application, which allows more and better caching of images to keep you working at your fastest (no more annoying messsage that Photomechanic will no longer be compatible with future versions of Mac OS)
Faster viewing – image caching improvements increases thumbnail / preview generation speed by approximately 2-3x. Instantly start working on images even when a large card is still ingesting.
Copy only the images you need from your memory card to your hard drive
Fullscreen support on macOS and Windows for both the Contact Sheet and Preview windows (including both at same time on different monitors)
Better cropping – A new grid helps you crop to your best composition, then press 'p' to preview a crop quickly. (I never use the crop tool in Photomechanic)
Better slide shows: Now with multiple transitions including crossfade and add Tag, Color Class or Star Ratings during a Slide Show
Hot codes – I regularly use code replacements at major sports events to automatically insert the correct players just by inserting their player number – for a full explanation go here
Photo Mechanic Plus
Photo Mechanic Plus is due for beta release on April 22. This eagerly awaited add-on to the basic Photo Mechanic functions will provide catalog functionality for large numbers of images across multiple locations. If this is as speedy as I hope this maywell indicate a fundamental change in my workflow as I have always been less than happy with the cataloging ability of both Lightroom and Capture One.
Sign up to receive notifications of future blog posts